There is a lot of work involved in setting up River Runners. A lot of building, painting, digging and lots of talking. Yes a lot of things that don't have much to do with that passion of ours - rafting.
But all this pre-season busy work just makes Spring rafting even sweeter. This Spring, rafting trips on the South Fork have felt particularly special. After 4 years of below average snow pack, the river is on the higher side and late Spring rains have kept the hillsides emerald green and the white buckeye flowers stand brilliantly amongst abundant leaves.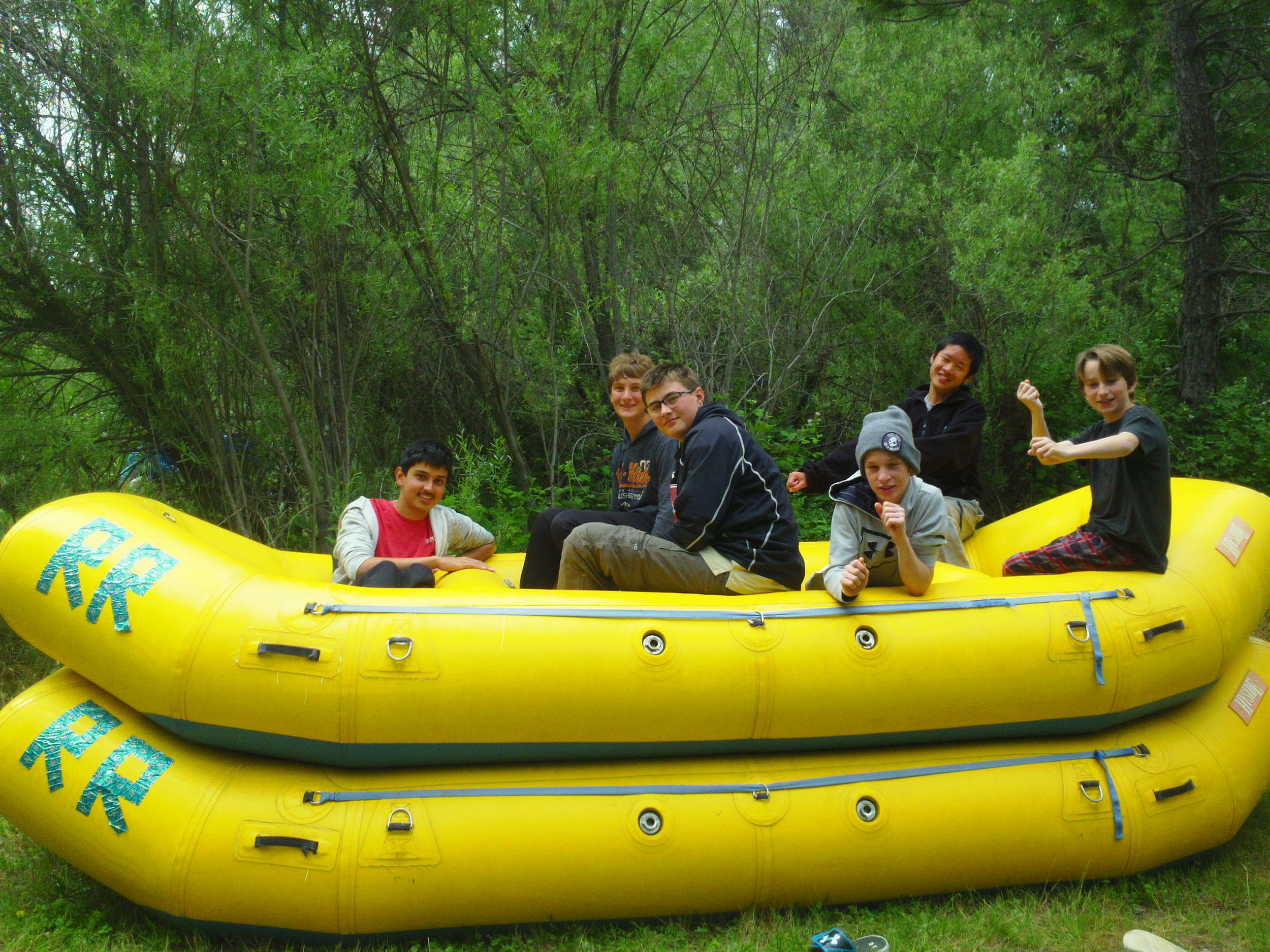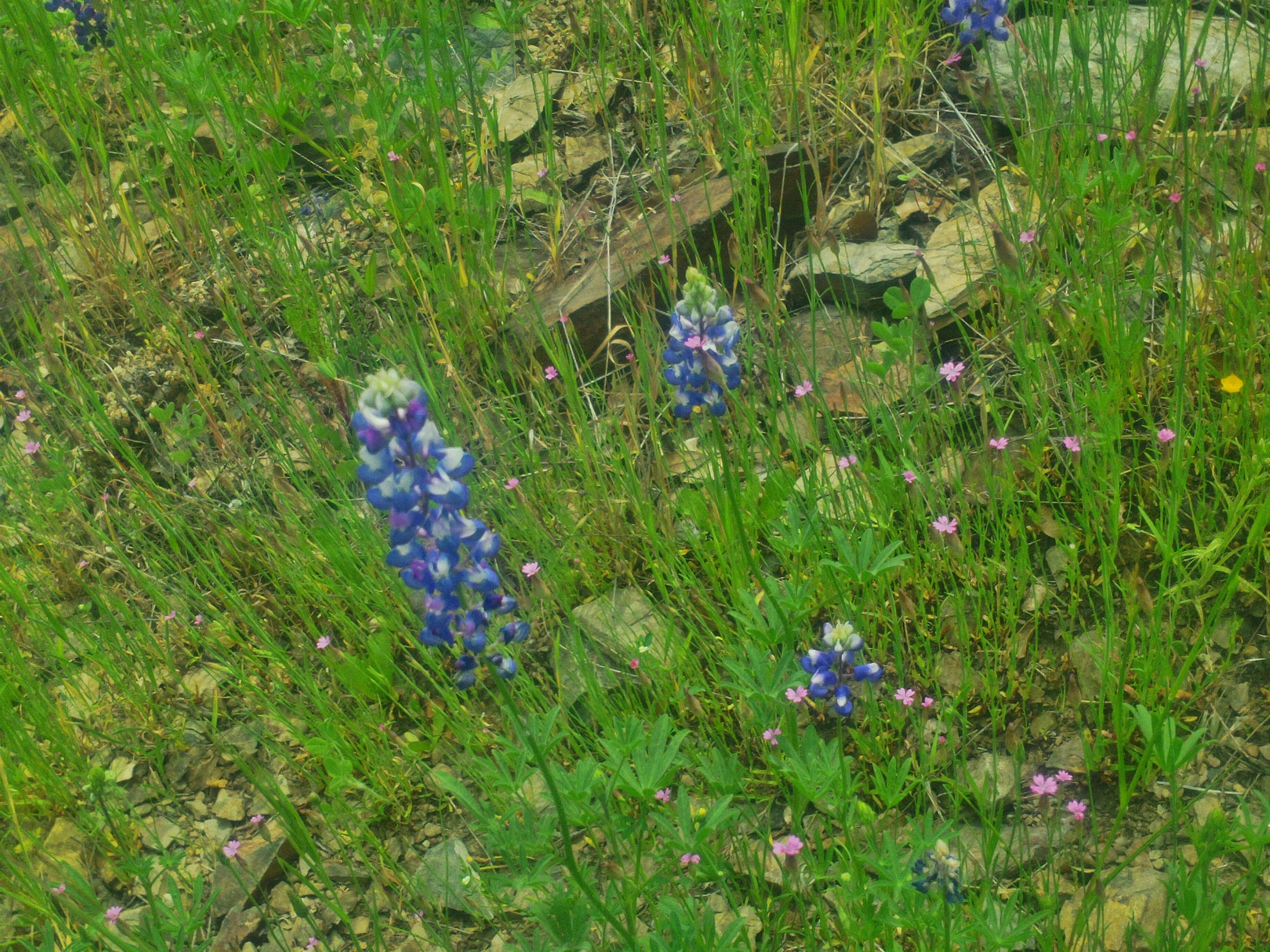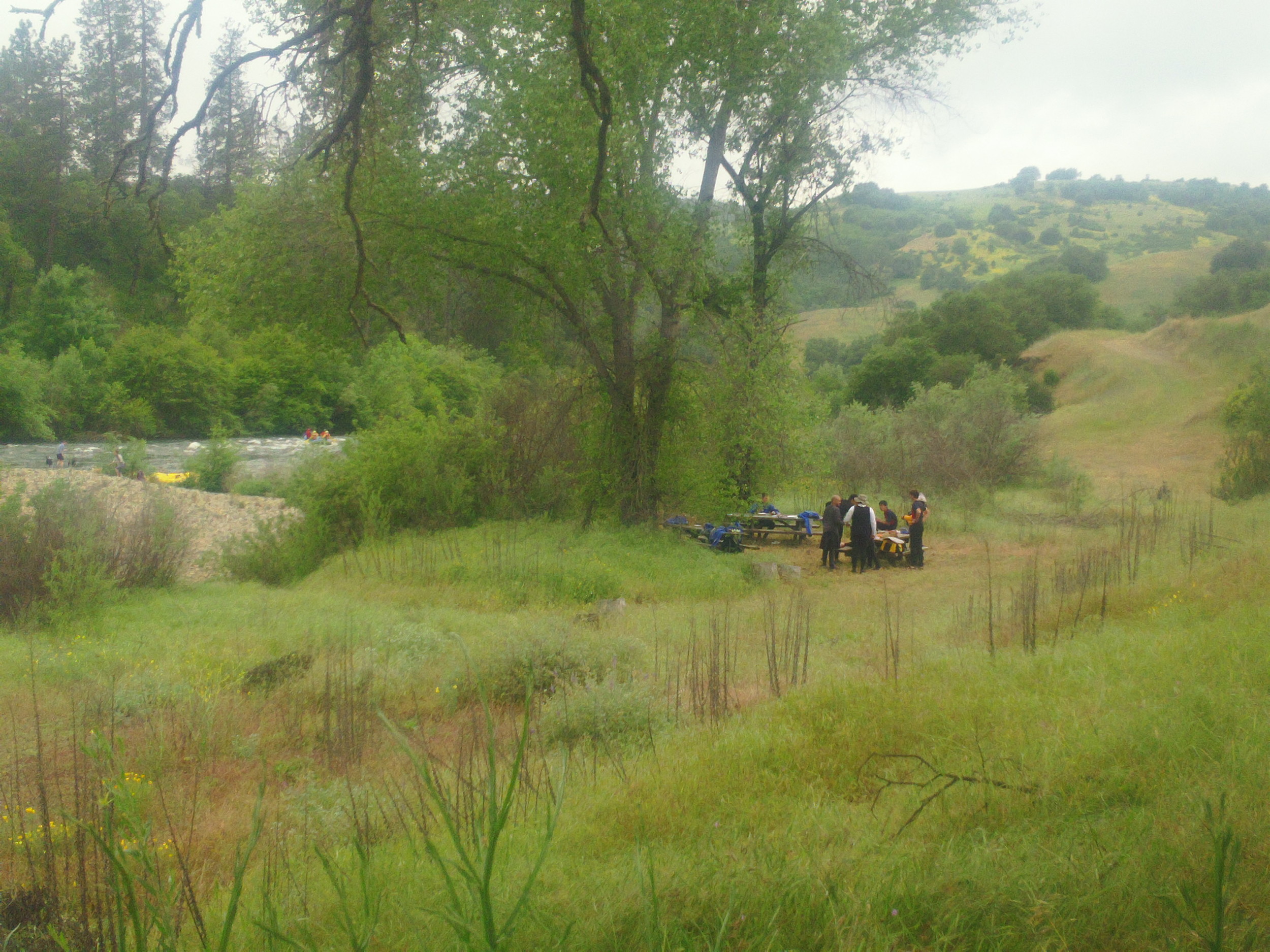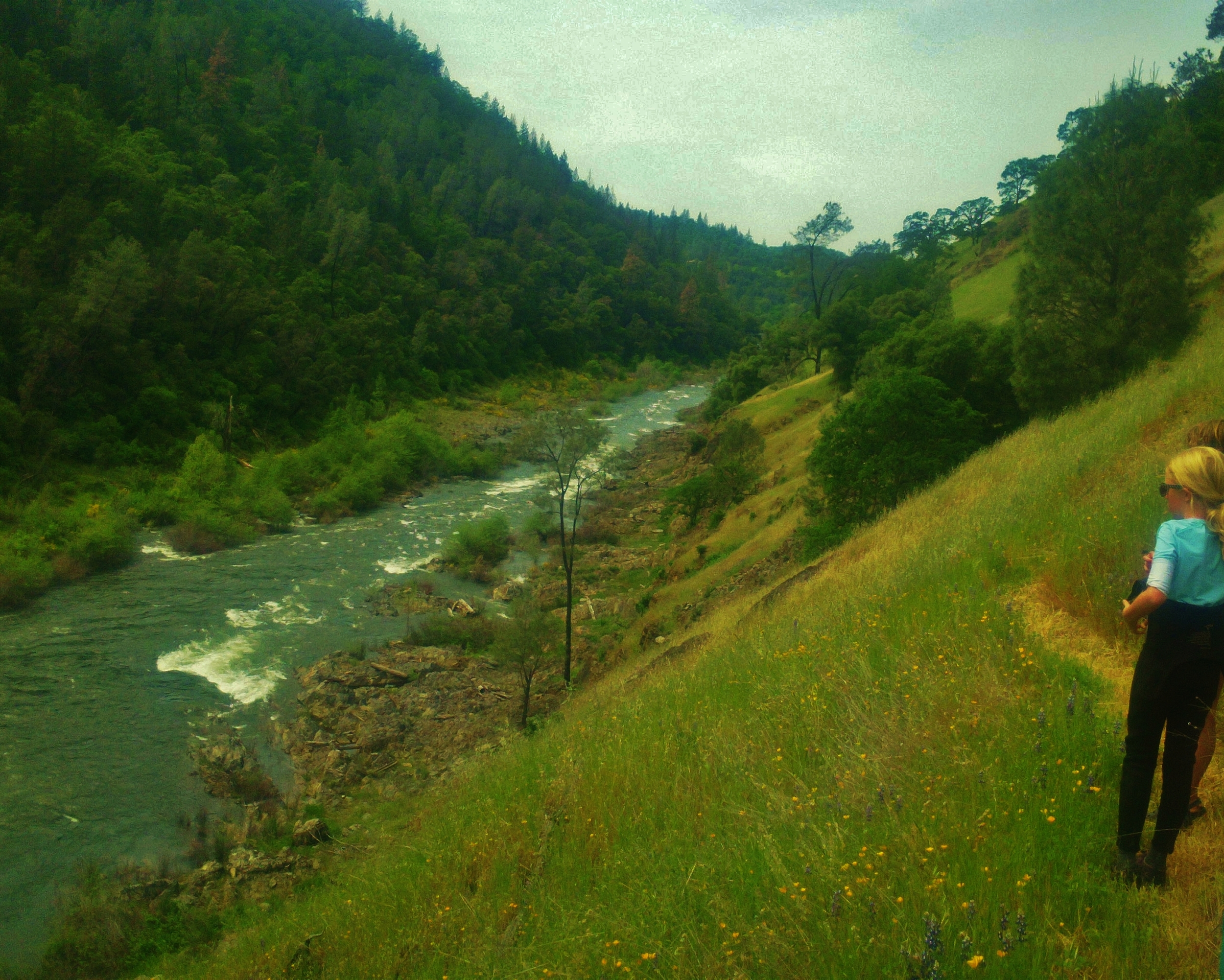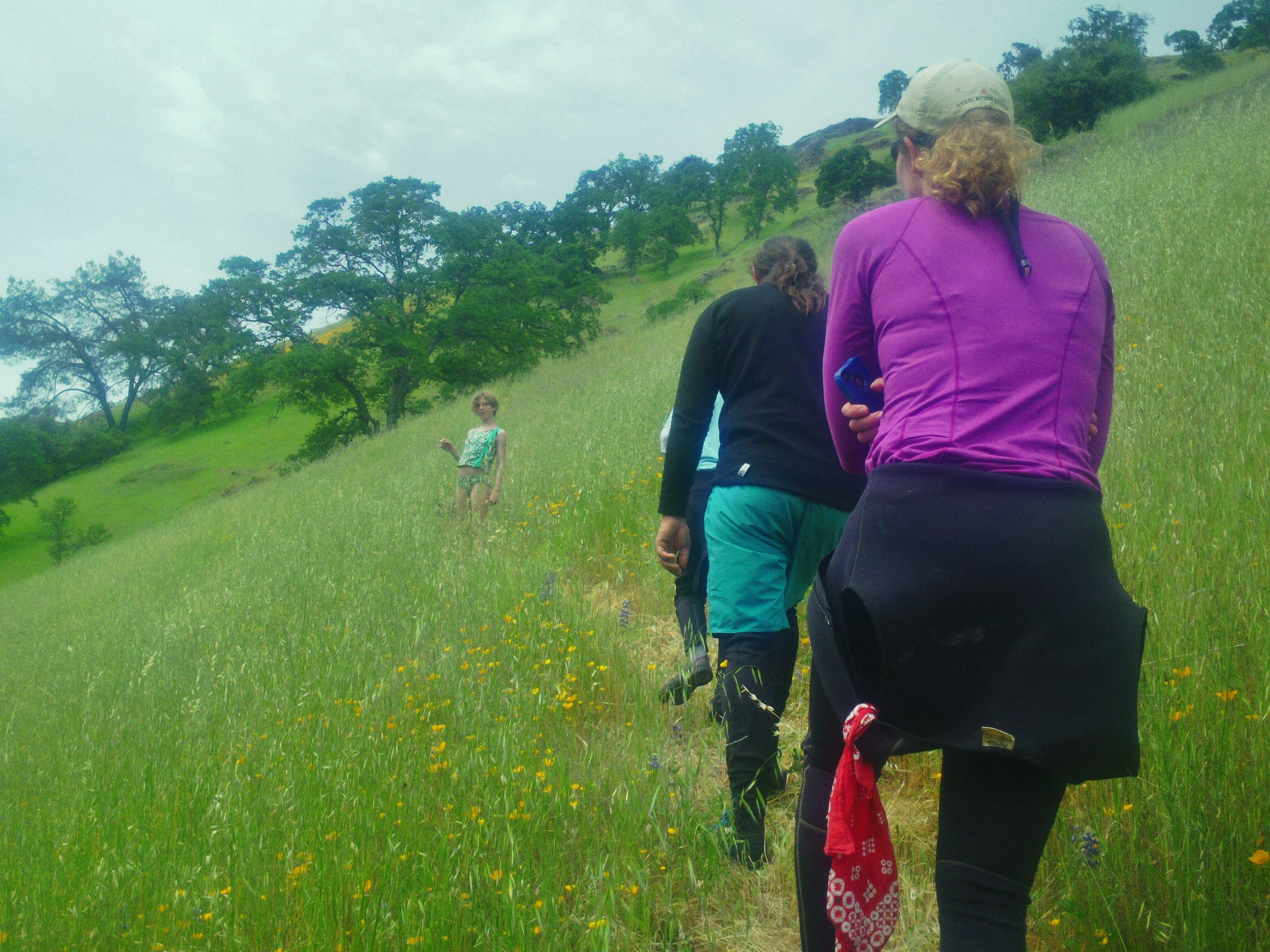 Early Spring was mostly cool in Coloma. But the cooler weather didn't stop people from getting out on the South Fork and couldn't stop us from showing them the river in true River Runners style.
In April a six year old boy rode up front with a gapped toothed smile just being pummeled by the huge waves created by 3000 cubic feet per second of water on the Chili Bar section. He couldn't get enough. That was until he convinced me to jump in the river with him. We both thought that was enough!
The next day the water was higher but we were taking a river mom, her kids and their aunt who also was a guide once, so we knew they could handle it. The water was pushing hard downstream and we had to work to take a break. Stopping to eat lunch we peeled off our wetsuits and went hiking to see the wildflowers that were bursting orange all over the hills. It was not long before we all got that feeling of being lost in the canyon and of being overwhelmed by the beauty and abundance of nature. There were seemingly endless varieties of flowers. It felt like a different world up there. What would have been a short eight mile river trip at high water on the South Fork turned into an unforgettable all day adventure with sunshine and all.
Then the Boy Scouts really made our May by deciding to come up on a very rainy Mother's Day weekend. It rained Friday night, and Saturday morning. We had to take the Boy Scouts on a hike at lunch to warm up. When we came back the river had come up a lot and a lagoon was forming in front of our lunch site. There was electricity in the air. Boaters were excited. The river peaked at 4200 cubic feet per second. The waves were huge! The only casualty was a single shoe that went down river when one of the troop leaders excitedly paddled himself out of the boat at Satan's Cesspool. Then it rained Saturday night and Sunday morning too and the river peaked at 4000 cfs again as we were taking the Boy Scouts down river in inflatable kayaks to earn their whitewater merit badges. It was an exciting and cold two day adventure. It took a lot of hot chocolate but man were these kids troopers!
After a week of hot weather, it hailed at Camp Lotus today so Summer isn't quite here yet and there is still time for more magical South Fork Spring journeys. But as May inevitably turns into June we are getting ready to say hello to long days on the on the South Fork swimming and playing in that liquid air-conditioning.
Sarah V